Automobile
San Jose Car Insurance in California: Everything You Need To Know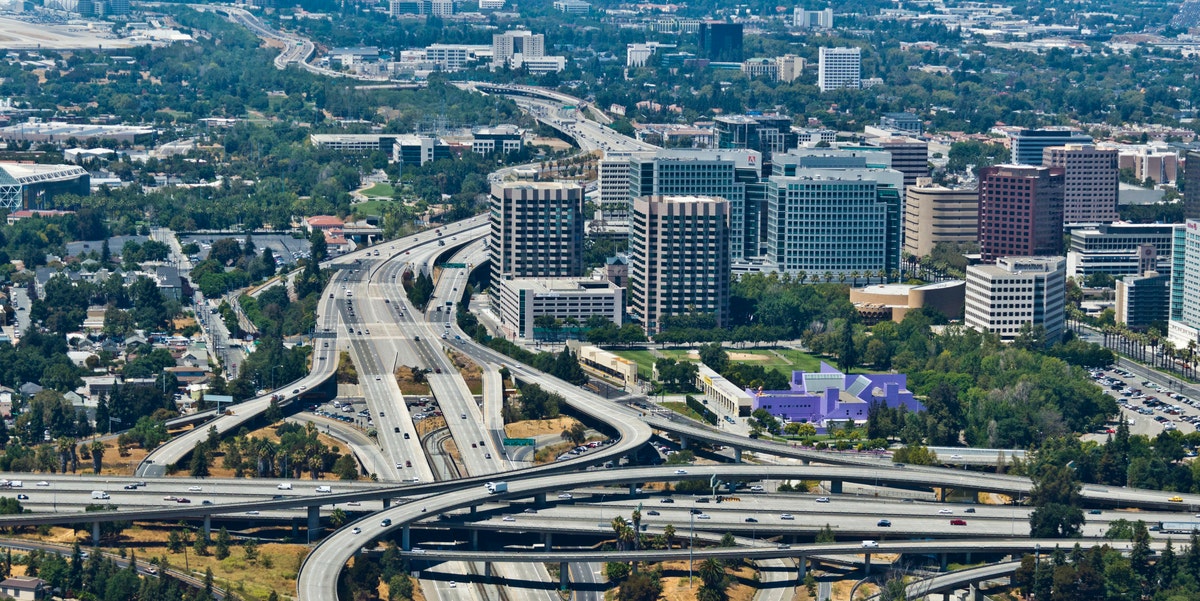 If you're planning to buy San Jose car insurance, California law makes it compulsory for you to get at least the state-required minimum liability insurance. While auto insurance is relatively expensive in this city, you can take certain measures to reduce your premium, such as maintaining a good driving record and qualifying for discounts. Check out this helpful guide to learn more about auto insurance in San Jose:
How Much Auto Insurance Is Required in San Jose?
In San Jose and other parts of California, you're required to carry the state's minimum auto liability insurance to drive legally. Although the minimum coverage is on the lower side, ValuePenguin suggests that you opt for higher liability limits and other coverages if you can afford it. For example, collision coverage and comprehensive coverage are optional, but it's a good idea to add them to your policy if the value of your vehicle exceeds $2000. If you have these coverages, you don't have to purchase uninsured motorist property damage coverage.
The following are the minimum liability coverage limits San Jose drivers need to carry:
Bodily injury liability coverage for each victim in an at-fault accident: $15,000.
Total bodily injury liability coverage for an at-fault accident: $30,000.
Total property damage liability coverage for an at-fault accident: $5000.
How Much Does Auto Insurance Cost in San Jose?
According to The Zebra, drivers in San Jose pay an average of $1863 for auto insurance each year. That's slightly lower than the statewide average of $1868 but substantially higher than the national average of $1548. It's important to note that the difference in premiums from one insurance company to another can be significant. In San Jose, the insurer that offers the lowest rates for the average driver is GEICO. Below are some of the most affordable car insurance providers in the city:
GEICO: $1181 per year.
Mercury: $1516 per year.
AAA: $1646 per year.
Allstate: $1890 per year.
CSAA: $1964 per year.
What Are the Factors that May Influence Auto Insurance Prices in San Jose?
According to Moneygeek, auto insurance premiums in San Jose are calculated based on a wide range of factors, from age to driving history. However, as your driving record and other circumstances change over time, you may qualify for certain discounts, rebates, or other savings that can cause your rate to drop. Therefore, it's recommended that you get personalized quotes from multiple auto insurance companies.
The following are a number of factors that auto insurance companies in San Jose use to set premiums:
Driving record: Being a responsible driver not only reduces your risk of accidents, but it can also help you save on auto insurance. If you have a good driving record, you can expect to get an affordable premium. On the other hand, if you have recently been involved in an at-fault accident or received a speeding or DUI citation, your car insurance cost can be up to five times as high as the lowest rate.
Age: Drivers in their teens pay the highest auto insurance rates in San Jose. One of the best ways to reduce your premiums is to get out of your teenage years. In San Jose, the average car insurance cost of teenage drivers is $4158 higher than that of a 20-something driver, which is the largest difference in premiums between any two age groups.
Marital status: San Jose drivers who are married pay $76 less per year than their single counterparts for auto insurance. Also, widowed drivers get lower rates than those who are single.
Credit score: Insurance companies in California aren't allowed to use credit scores to determine car insurance rates because it's regarded as discriminatory in the state.
How Do You Keep Your Auto Insurance Rate Low in San Jose?
QuoteWizard recommends that you take these measures to lower your auto insurance premium in San Jose:
Get a car with safety features: If your vehicle is equipped with safety features such as electronic stability control or anti-lock brakes, you may qualify for an auto insurance discount.
Bundle your insurance policies: Buying your auto and homeowners or renters insurance policies from the same insurance company can reduce your premium by up to 20 percent.
Live in a safe neighborhood: If you reside in an area with low accident and crime rates, you'll likely pay less for car insurance. This is because the number of claims filed in your neighborhood can affect your premium.
Maintain good grades: Many auto insurance providers in San Jose offer a good student discount to drivers who maintain a B or higher grade point average in school.
Drive less: You may be eligible for the low-mileage discount if you drive only a short distance to work every day.
Take a defensive driving course: Your auto insurance provider may give you a discount if you complete a defensive driving course with an accredited driving school.
What Are the Best Auto Insurance Companies in San Jose?
If you're looking for the best auto insurance deal in San Jose, check out the following companies:
Ameriprise: Ameriprise was the winner of the 2016 J.D. Power "Best Car Insurance in California" award. This insurer is known for its flexible policies, efficient billing practices, and smooth claim processes.
State Farm: If you're planning to bundle policies, State Farm may be the best option. Besides a 15 to 20 percent bundling discount, this auto insurance provider also offers a low-mileage program called the Metromile, which can help you save substantially if you drive less than 7500 miles a year.
USAA: USAA is probably the best car insurance company for military members. They offer a 15 percent discount on your comprehensive policy if you park your vehicle at a military base and up to 90 percent off if you store your car while deployed overseas.
When you're shopping for auto insurance in San Jose, you shouldn't make your purchase decision based on price alone. Make sure you buy a policy that provides ample protection in case you meet with an accident.
Check this out if you need additional information, resources, or guidance on car insurance.
Sources:
Who Has The Cheapest Auto Insurance Quotes in San Jose, CA? | valuepenguin.com
San Jose, CA Car Insurance | thezebra.com
Compare the Cheapest Car Insurance Quotes in San Jose, CA | moneygeek.com
Best Car Insurance Rates in San Jose, California | quotewizard.com
Car Insurers: Everything You Need to Know | caranddriver.com
USAA vs. State Farm: Everything You Need to Know | caranddriver.com
What To Know About Car Insurance: What You Need to Know | caranddriver.com
Car Insurance | caranddriver.com
This content is created and maintained by a third party, and imported onto this page to help users provide their email addresses. You may be able to find more information about this and similar content at piano.io
Most Related Links :
usanewswall Governmental News Finance News