Automobile
What Is Cheap Car Insurance in Tallahassee, Florida?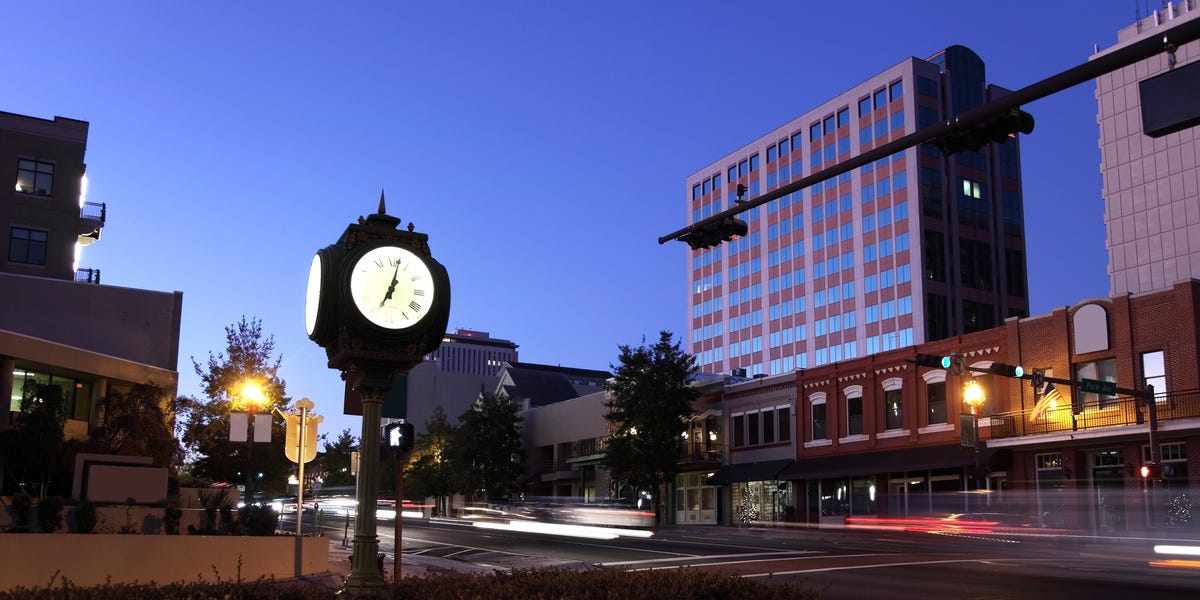 DenisTangneyJrGetty Images
If you're shopping for cheap car insurance in Tallahassee, Florida, review this guide to find out how much residents can expect to pay for auto coverage and how to seek the most affordable rates.
Average Cost of Tallahassee Car Insurance
According to data from auto insurance website The Zebra, Tallahassee drivers pay an average of $2072 for annual auto insurance, more than the national average of $1548 but less than the Florida average of $2309. Insurify reports that motorists who live in Tallahassee generally pay less for car insurance than drivers in Jacksonville, Miami, Orlando, and Tampa.
Most Affordable Companies for Tallahassee Car Insurance
The Zebra reports that State Farm offers the most affordable auto insurance premiums, on average, for drivers who live in Tallahassee. The website lists the average annual coverage cost by company:
Allstate: $2702
GEICO: $2003
Progressive: $2338
State Farm: $1387
Insurify reports that for many drivers in Tallahassee, GEICO offers the most affordable minimum liability coverage at $501 per year. State Farm has the most affordable average cost of $755 for a plan that covers $50,000 per person and $100,000 per accident in bodily injury liability and $50,000 per accident in property damage. Increasing your coverage above the legal requirements (see below) offers an additional layer of financial protection.
MoneyGeek data indicate that USAA has the lowest rates for Tallahassee drivers at an annual average policy cost of $696. To purchase coverage, however, you must be a veteran, military member, or their family member. If you do not qualify, the finance website recommends GEICO, with an average annual cost of $1127 for auto insurance. MoneyGeek researchers received an average quote of $1902 from Progressive and these average annual rates from other top insurers:
Allied: $1609
Allstate: $1610
Mercury: $1779
MetLife: $1391
Progressive: $1902
State Farm: $1133
Travelers Insurance: $1300
Comparing Tallahassee Auto Insurance Companies
ConsumerAffairs goes beyond price to look at the best auto insurance companies for Tallahassee drivers. They recommend these insurers based on outstanding customer service and other factors:
Progressive, which provides customer benefits such as discounts for bundling more than one policy and insuring teen drivers. Customers who use Progressive report an overall satisfaction rating of 4.0. This company offers a variety of comprehensive insurance services, including trailer, RV, boat, motorcycle, property, and auto policies.
Liberty Mutual, which gives safe drivers a discount of up to 30 percent and offers a 24/7 online claims service. Discounts are also available for new members and insuring more than one vehicle. Drivers who use Liberty Mutual have an overall satisfaction rating of 4.0. You can also get life, pet, identity theft, and other types of insurance from this firm.
EverQuote, which offers quotes from major insurers and small agents in the Tallahassee area. You can use its quote tool to compare the lowest rates. This company has an overall customer satisfaction rating of 3.5.
The General, which is a good choice for drivers with a history of accidents or claims. Clients of this firm, which writes policies in Tallahassee, appreciate the low down payments and ability to customize due dates. While this company offers affordable rates, some customers reported receiving limited coverage.
Factors That Affect Tallahassee Car Insurance Rates
The cost of your policy will vary based on the amount of auto coverage you need. According to MoneyGeek, Florida requires drivers to carry liability insurance of at least $10,000 in property damage coverage and $10,000 per person for bodily injury coverage. Insurance costs more if you increase your liability coverage or purchase comprehensive and collision insurance or other optional policies.
Maintaining a safe driving record can help keep your insurance rates down. MoneyGeek reports that Tallahassee drivers see an average rate increase of $529 after a speeding ticket, $1032 after an arrest for driving under the influence, and $1127 after a reckless driving ticket.
Age also affects how much you pay for auto insurance in Tallahassee. The Zebra breaks down the average annual insurance premium for Tallahassee drivers by age group:
Adolescents: $5899
20s: $2678
30s: $2062
40s: $2017
50s: $1866
60s: $1928
70s: $2350
ConsumerAffairs predicts the number of college students in Tallahassee could increase the average cost of auto insurance in the area. Attendees at Tallahassee Community College, Florida A&M University, and Florida State University represent 25 percent of the city's population.
Tallahassee drivers experience the biggest decrease in insurance costs from age 19 to 20 than motorists anywhere else. Your premiums will go down by an average of $3221 when you enter your 20s. As noted in the list above, drivers in their 50s and 60s enjoy the most affordable rates.
The Zebra reports that married drivers who live in Tallahassee pay about $96 less per year for insurance than comparable drivers who are single. Women in the city pay about $28 more for auto insurance than men do each year.
Credit score also impacts the cost of auto insurance for Tallahassee drivers. Drivers with credit scores of 800 to 850 pay up to 59 percent less, on average, for car insurance than drivers with credit scores of 300 to 579. Even improving your credit score into the fair category can result in savings of $1551 per year on coverage. The Zebra reports these average annual insurance costs by driver credit tier:
Exceptional: $1669
Very good: $1878
Good: $2072
Fair: $2539
Very poor: $4090
Shopping around can also help you find the best rates for auto insurance in Tallahassee.
Check this out if you need additional information, resources, or guidance on car insurance.
Sources:
Tallahassee, FL Car Insurance | thezebra.com
Compare the Cheapest Car Insurance Quotes in Tallahassee, FL | moneygeek.com
Cheap Auto Insurance Quotes in Tallahassee, FL (2021) | insurify.com
Find the Best Car Insurance Companies in Tallahassee, FL | tallahassee.consumeraffairs.com
Car Insurance | caranddriver.com
Does Credit Score Impact Car Insurance? | caranddriver.com
This content is created and maintained by a third party, and imported onto this page to help users provide their email addresses. You may be able to find more information about this and similar content at piano.io
Most Related Links :
usanewswall Governmental News Finance News